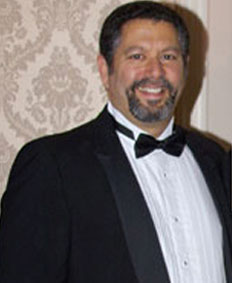 Mike George, President of MSG Jewelers, Inc. had every intention of being a doctor of veterinary medicine since he was seven years old. For various reasons he followed a different path in his third year of college that many have found to be a blessing. In his journey to find just the right diamond for an engagement ring for his beloved, Mike was disillusioned by the lack of information about diamonds in the 1970's, so after studying diamonds for nearly a year, he embarked on the journey of finding a treasure to show his love and desire for Mary Ann's hand in marriage. By the way she said YES.
Many jobs later, Mike still interested in the diamond business, decided to have a custom ring made for Mary Ann that he designed. A family friend in the jewelry business was chosen to assist with this special task and after multiple meetings a ring was made for their first anniversary. Mike mentioned to his jeweler friend that he would be interested in selling jewelry if ever he needed any assistance. That day began a pathway that has led to a family business that has been Blessed with many years of record breaking growth, thousands of clients, many of which have become dear friends and the great privilege of serving his community. For it was on that very day that Mike was handed a lunch bag of jewelry to sell and sell he did, to family and friends at first and then to anyone that would lend an ear in St. Louis and the surrounding area. Everywhere Mike went, he carried jewelry until a few years later when in March of 1981 he started MSG Jewelers. Never in his life did Mike believe that someday he would open his own store, for that was just a dream. Today MSG Jewelers is continuing to grow with state-of-the-art technology and all five members of the family working together to assist their more than 16,000 clients.
Some have called MSG the jeweler to the Stars as they have been in the company of some of the world's best known celebrities, Luciano Pavoratti, Morgan Fairchild, Willie and Connie Nelson, Joe Weider, Lee Haney, Joan Benny, Isaac Bruce and many more dignitaries, sports personalities and influential people. Mike was even consulted for the design of the St. Louis Cardinal's 2006 National League Championship ring.
Mike believes in living by the Golden Rule and has been an advocate to the consumer to educate and assist in all aspects of jewelry by teaching technical aspects of jewelry in layman's terms through radio, print, internet through his Gemtalk programs and articles and one on one in the store setting. Click on the Gemtalk button for a real learning experience in audio and text formats on a wide variety of jewelry and gemstones.
Many have asked what MSG stands for; it stands for two things, Michael S George and My Saviour God, Mike's partner in the business. Now take some time and enjoy MSG's website. Have a Blessed day.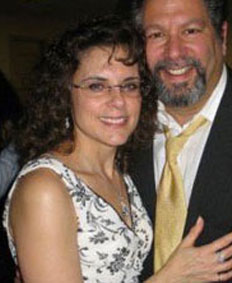 My name is Mary Ann, wife of Mike Sr., Mother to Melanie, Mike Jr., and George. It is a privilege for me to be able to serve our clients working side by side with my family. Learning and growing in this business is a journey forged with much hard work, dedication and determination to be the best at what we do. I see this in each of my family members as we strive to help each person that walks through our doors have a positive and memorable experience.
My husband's original desire that "Our clients become friends, not just customers" is a true reality. Many close relationships have developed through the years. This fact is the best part of our business. We are very family oriented by culture and our business is an extension of this reality. What a blessing to be able to go to work everyday and be able to spend time with my immediate family and my extended family and friends – all of you!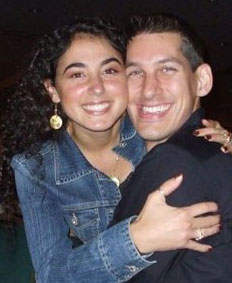 I love diamonds, what can I say?! Growing up in the jewelry business has brought a fascination and admiration for precious metals and the shiny rocks also known as diamonds and gem stones. I love them all! (Can you imagine how over whelming it was for my husband to surprise me with a diamond engagement ring?!) Beyond my love for "modeling" these treasures for all to see, I have found a true passion for assisting others in their pursuit of the perfect jewelry item which represents/expresses the unforgettable moments in their lives. Seeing them smile as they try on the beautiful selected piece is so rewarding..
Long ago, when I was a kid, I would dream of the day I would be able to help people who came into our store. My Dad saw the enthusiasm I had and put me to work at the young age of 7. He would tell my 2 brothers and I that we had to start at the bottom and work our way up so we would understand the business in full and appreciate it. At the bottom we began. For awhile we felt more like janitors, but slowly we were able to move up the ranks. Along with those tasks of cleaning, I answered phones , and would do minimal paperwork. When I was 13 I worked the sales floor during special events..
Now I have been working full time for over 10 years, and love it! My 2 brothers decided to join the family business as well, we work together and are grateful for the time we get to spend with each other even at work. I value this aspect of our business beyond words; I mean, if you're going to spend all day with people at work, what better people than your family!.
God has blessed my life richly with the relationships I have with each family member whom I love very much! And I am so thankful to Him for this..
I also take pride in how we strive to offer our clients a place where they can come for the utmost honesty, integrity and customer service. We want to continue building lasting friendships with our customers, as we have since the foundation of MSG Jewelers. "A sparkling example of quality, where our clients' become friends, not just customers." .
So, stop by and try on some diamonds with me! I know you will be glad you did!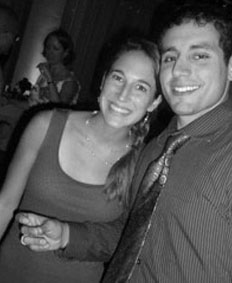 Jewelry wasn't something that I really consider to be working with as a career, option. But, God works in mysterious ways. I really did grow up in this business. Starting when I was a little rug-rat, my Dad would come home from work, and I remember him taking his tie off, in his room, speaking with my mom about someone who was looking at a half carat diamond. Or, using other jargon that is jewelry industry specific, that I thought was just part of adult everyday conversation. Well that last part isn't completely accurate, but it has been a part of who I am for nearly the entirety of my existence.
I was home-schooled. So on Thursday, and Friday afternoons, my Mom would help out at the shop. She would take Mel, George, and I with her, so that she could still help us with our studies, as well as perform her tasks. My siblings, and I would say that we were in-adverdantly exposed to all things jewelry, the workings behind the scene, the terminology, and even learning how the grading process worked with diamonds. We considered ourselves as part of the staff.
Well things progressed, as I graduated high-school, and entered as a full-time employee, learning as I went. I found it to be much more intricate, challenging, as well as fulfilling than I could have imagined. I discovered that working with people was always an adventure, and a pleasure. Meeting many who were so encouraging, as well as challenging me to work harder as an individual to give more superior service; of which I am a life-long student.
As the years have gone by, my passion has grown for the natural beauty of gem stones, and diamonds. Can you believe that God created such magnificent jewels for our enjoyment! It's like we have pieces of heaven to experience, and own. It's such a wonderful gift to give in order to show an expression of your burning love for your spouse, or a memento to a special friend. Emotions rule where I work.
My journey continues, and I am glad that you are reading this, because you are most likely a part of my history at MSG. I am honored that I can share that with you, and that you are "part of the family". If you are considering the option of joining our growing family, let me encourage you to do just that. We would love to develop a relationship that is building history together!.
I give the Lord God glory for bringing my family, and I to this place of which we are now. We also are very thankful for you. Without you, we wouldn't be in business, and I mean that. May God bless you for being our patrons, and even more, for being our friends.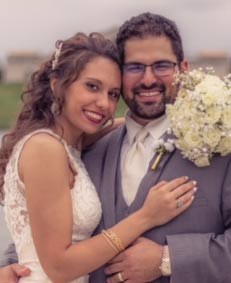 Thank you for stopping by and taking an interest in knowing more about us and our company! My name is George, and I'm the jeweler and shop manager here at MSG Jewelers.  
I took an interest in jewelry design and repair at a very young age. It started with changing watch batteries, and gradually turned into more. I've always been a hands-on learner, and you would always find me in the shop watching our bench jeweler. At the age of fifteen, I decided that I wanted to make jewelry a part of my life. I then began training to be a bench jeweler and my passion for working with metals and gemstones grew exponentially. 
My passion for working with our clients far outweighs my passion for working with jewelry. Helping our clients find and create their dream pieces is my favorite part of our business. Educating and empowering others by sharing what I've learned over the past 20 years of my life is what I look forward to everyday.  
In 2014, I met my beautiful wife, Jacky, after my sister hired her to be part of our staff! I have always held a strict policy against dating staff members, but God had other plans. My family was very happy and excited for the friendship we started forming and with our intentions becoming clearer, we began dating in May of 2015. Most anyone would say that working with your significant other is too difficult and can't be done. Our marriage is a testament that proves it can be done! We believe that working together since the first day she became part of our team strengthened our relationship, and paved the way for the wonderful marriage we have where we are both partners in this life we now share together. She is now the office manager, helping to make sure the operations of the store flow well and efficiently, along with helping our client's needs when they walk through our doors.
Our goal and mission is to serve our community's jewelry needs. Customer service is our number one priority. Always. Our passion and drive to make jewelry buying and designing the experience our clients are searching for, serving and meeting their jewelry needs daily, is what keeps our doors open! So stop by and let us treat you to the service you deserve!